Reference: The first and second movie belts are vertually identical. So this tutorial is for both of them.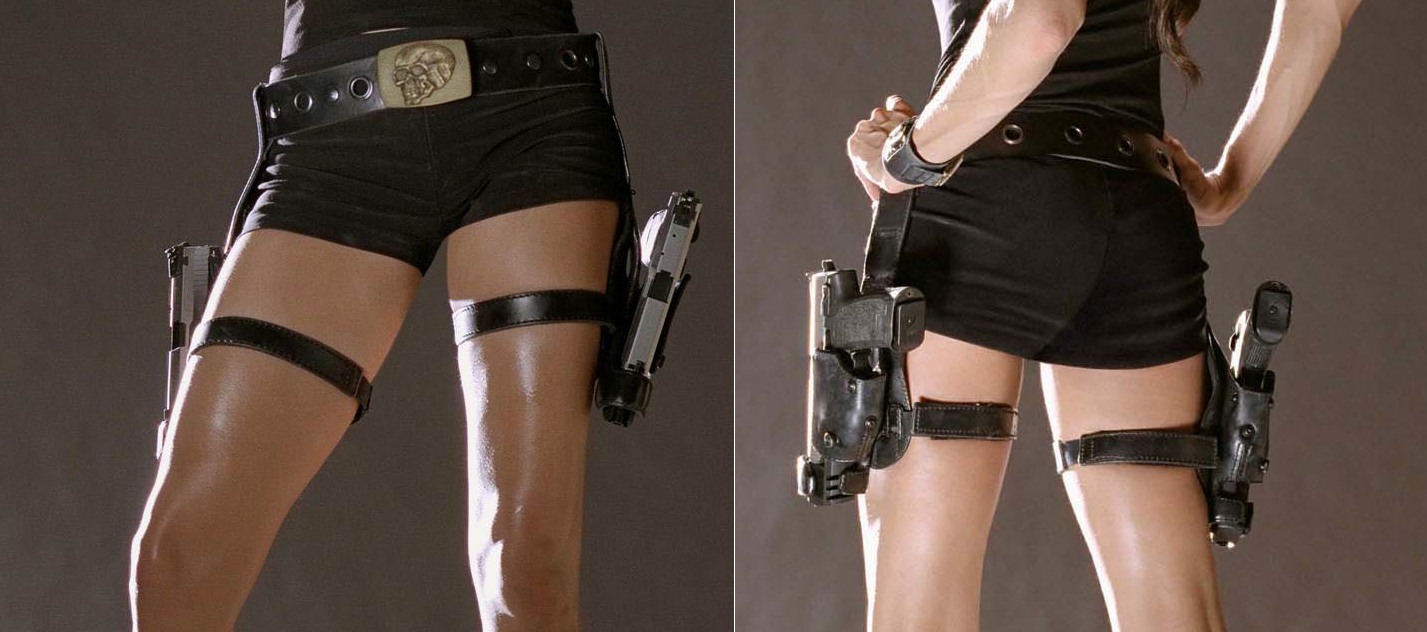 The belt I made 5cm wide (the length is up to the individual) , I used a release buckle for the center and covered it with my skull buckle.
I used tarp eyelets from my local hardware store for the holes and rivets for the the little studs. I also used rivets on the holsters

First beige piece cut picture: 43cm long width 8cm front main panel.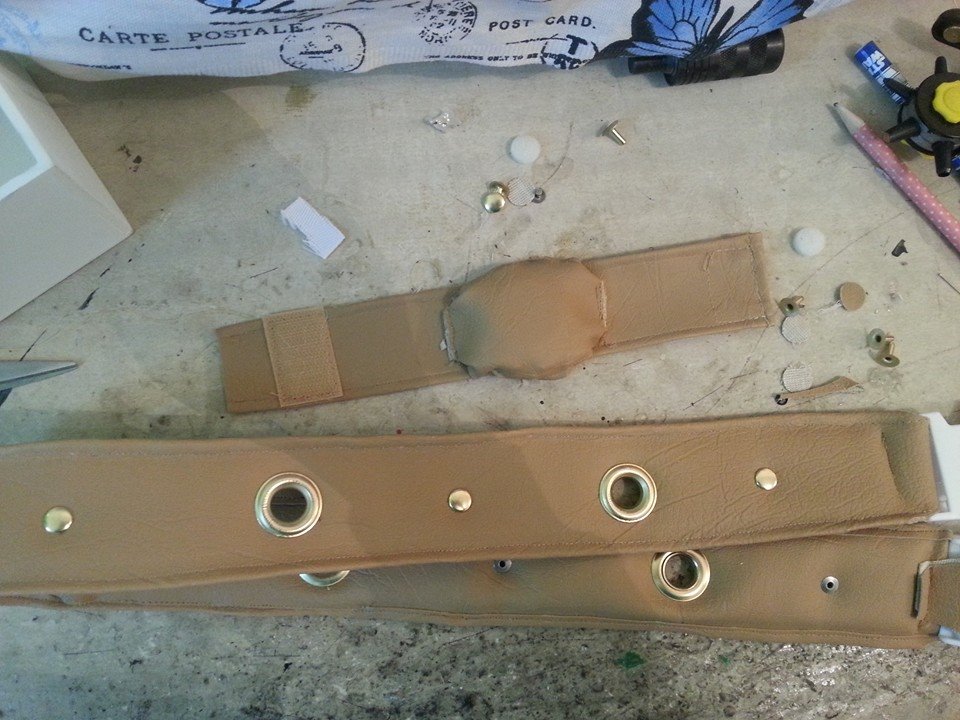 Length can very with where you want to holster to sit (i am short)

Next with cut our back main panel 26cm long 10cm width


Upper holder will need round corners on bottom length 9.5cm width 20cm big rectangle

Bottom holder width 3cm length 15cm small rectangle

I also attached black elastic to mine to hold gun in nicely. I probably needed thicker metal and clear for the beige holster